Pre-wedding photos and Wedding Makeup
Tianah is very professional and definitely knows her stuff. All the time I contacted her before my appointments she was pleasant and answered my questions satisfactorily. Using her services for… my pre- wedding photo shoot, put me at ease for what to expect on my wedding day and she did not disappoint – my makeup lasted the entire day and I got lots of compliments on how flawless I looked! Would definitely recommend her to anybody! 🙂 Read more "Pre-wedding photos and Wedding Makeup"
Belinda
Very satisfied
I had an amazing service with Tiana. Very thoughtful of her client look. I wanted a glam look and she delivered it beautifully. Was very happy with my look.
Eevine
Flawless and timeless makeup with Exceptional customer service
Tianah's service was excellent, it was a nice and comfortable experience. The atmosphere was very pleasant, she was very Professional, I showed her what I wanted and she delivered efficiently.
… /> I just wanted to say thank you for making me look flawless and beautiful, I can't count the amount of compliments I got .If you are looking for a beautiful flawless facebeat then Tianah beaute is most definitely the place to get your makeup done. Read more "Flawless and timeless makeup with Exceptional customer service"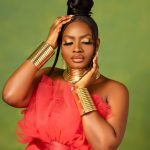 Olayinka Omisore-Thomas
Birthday Shoot
Tianah beaute is where you want your makeup done! She is so sweet and professional, makes you feel so comfortable and beats your face to perfection. My makeup was sooooo… flawless that I didn't want to take it off! I'm happy I was directed to her. Thank you again Tianah. Greater heights! Read more "Birthday Shoot"
Ella
Bomb Wedding Glow
Tianah was amazing! I got soo many compliments on my makeup for my wedding. Not only did she make me look amazing, she was soo professional and kind. She went… above and beyond with helping me with everything on my special day. Read more "Bomb Wedding Glow"
Amalia
Wedding Glam
I want to thank Tianah for the amazing make up she did for my wedding.
The result was perfect, She is very professional, flexible and she understood exactly the… make up I wanted and the result was beyond my expectations. I have received so many compliments and for sure I will use her services in future. Thank you Tianah Read more "Wedding Glam"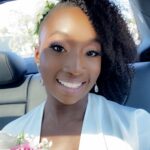 Sandra
Photoshoot Glam
Oh goshhhh I dont even know where to begin. Thank you for making look and feel just gorgeous… and the way you work so flawlessly is just a trueee blessing… to not only me but I'm sure to alll your clients. When I first saw myself I couldn't stop smiling because you exceeded my expectations and for that I'm grateful. I'm looking forward to seeing my pics and the amazing work you did. Thanks hun you are truly BLESSED Read more "Photoshoot Glam"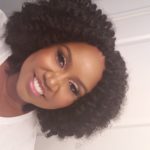 Venis Grant
My Caribana Slay!
First, I would like to say Thank you for doing an amazing job on my Caribana makeup. I loved it, I received so many compliments and inquiry on who did… my makeup. You never disappoint! Keep up the good work hun. Always professional, and indeed a perfectionist as you should be. Read more "My Caribana Slay!"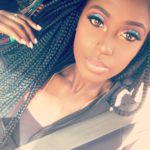 Channon McLeish
Wedding glam!!!!
Tianah, Thank you so much for doing my wedding makeup and the makeup for my bridal party; for my wedding in June 2019. We all looked fabulous. You were patient,… punctual and professional. Which was excellent! I will most definitely recommend you to anyone that would want their makeup done by a great talent like you. Will definitely call you again for another occasion to do my makeup.Thank you for helping make the best day of my life even better.
Much love and stay blessed, ❤️❤️🙏🏾❤️❤️
Mrs. Michele Walters (formerly Reid) Read more "Wedding glam!!!!"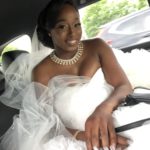 Michele-Deverell Reid
Hi there, Just got back from church and the compliments for the makeup were amazing!!! You were so right! I guess I'm not use to makeup lol. Thanks a bunch… for listening and giving me a beautiful look for the occasion. God bless you! Will def recommend you. Everyone was asking who did it :-). Read more ""
Joycelyn
Prom make-up
Hi Christianah, I just wanted to thank you again for doing my make up for my prom! I got so many compliments!! I just got home and I literally don't… wanna take it off 
. Anyways, thanks again and I look forward to having my make up done by you again in the future. Read more "Prom make-up"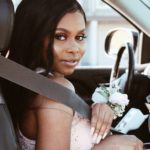 Colleen
SUBMIT A REVIEW
Thank you for trusting Tianah Beauté with your glam. We would love to hear your feedback so we can serve you better...